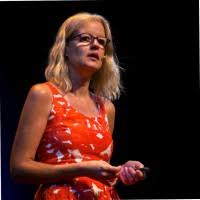 Have you ever wondered about the cost of commuting? I'm not just talking about the petrol in your car, but the millions of dollars that go into public infrastructure to support 8am to 5pm, Monday to Friday office working days.  In this podcast, Rachel Smith chats with Serina about how working from home can boost productivity and be a gift to time-poor people.  We also explore whether the current economic situation will lead to long term changes in how we view communities and consumption.
Rachel Smith is author of Underspent: how I broke my shopping addiction and buying habit without dramatically changing my life.  She is a freelance writer and consultant, with expertise in big picture thinking regarding transport infrastructure.
To join in the conversation about working from home, join me on The Joyful Frugalista Facebook Group.